| truthaholics
District judge denies appeal of Sister Megan Rice, 83, and two other activists, citing their intent to 'disarm' Oak Ridge.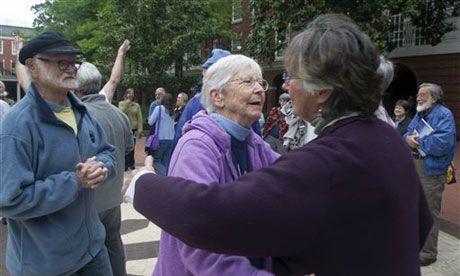 Sister Megan Rice before the start of her trial in
Knoxville, Tennessee
, last May. Photograph: J Miles Cary/AP
An octogenarian Roman Catholic nun, jailed for breaking into a nuclear weapons facility in Tennessee, is facing up to 30 years in prison after losing her plea for the most serious charge to be dropped.
Sister Megan Rice, 83, and two fellow peace activists staged a non-violent protest to symbolically disarm the Oak Ridge Y-12 nuclear weapons facility, home to the nation's main supply of highly enriched uranium, in July. They were initially charged with trespassing, a misdemeanor punishable by up to a year in prison, but…
View original post 749 more words