| truthaholics
Hollywood producer gives interview in which he confirms earlier claims that he was an arms dealer.
The Hollywood producer behind box office hits including Fight Club, Pretty Woman and LA Confidential has spoken about his life as an Israeli secret agent and arms dealer, saying he was proud of working for his country.
Arnon Milchan gave a lengthy interview to the Israeli documentary programme Uvda, broadcast on Monday on Channel 2, confirming claims made earlier in an unauthorised biography that he worked for an Israeli agency which negotiated arms deals and supported Israel's secret nuclear weapons project.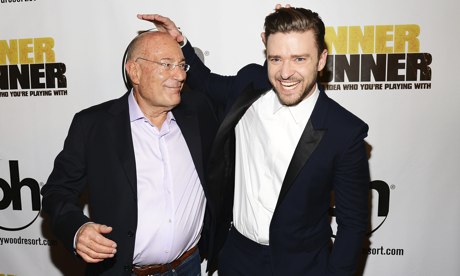 Arnon Milchan and Justin Timberlake at the premiere of Runner Runner in Las Vegas, Nevada in September 2013. Photograph: Ethan Miller/Getty Images.
Milchan, who was born in Israel, was recruited as a young businessman to the Bureau…
View original post 507 more words