| truthaholics
Prime minister sought backing of Labour MPs who favoured extending RAF role into Syria but fears defeat in face of likely Tory rebellion.
David Cameron is to shelve plans to call a House of Commons vote to approve British airstrikes against Islamic State (Isis) targets in Syria in a belief that he has failed to win over enough Labour MPs and a recognition that Russia's military intervention has complicated the picture.
Downing Street has decided that RAF involvement in coalition airstrikes against Isis targets should not be extended from Iraq. There are fears that the prime minister would be weakened on the world stage by a second parliamentary defeat over military action in Syria.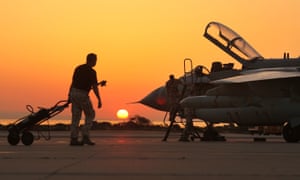 View original post 518 more words